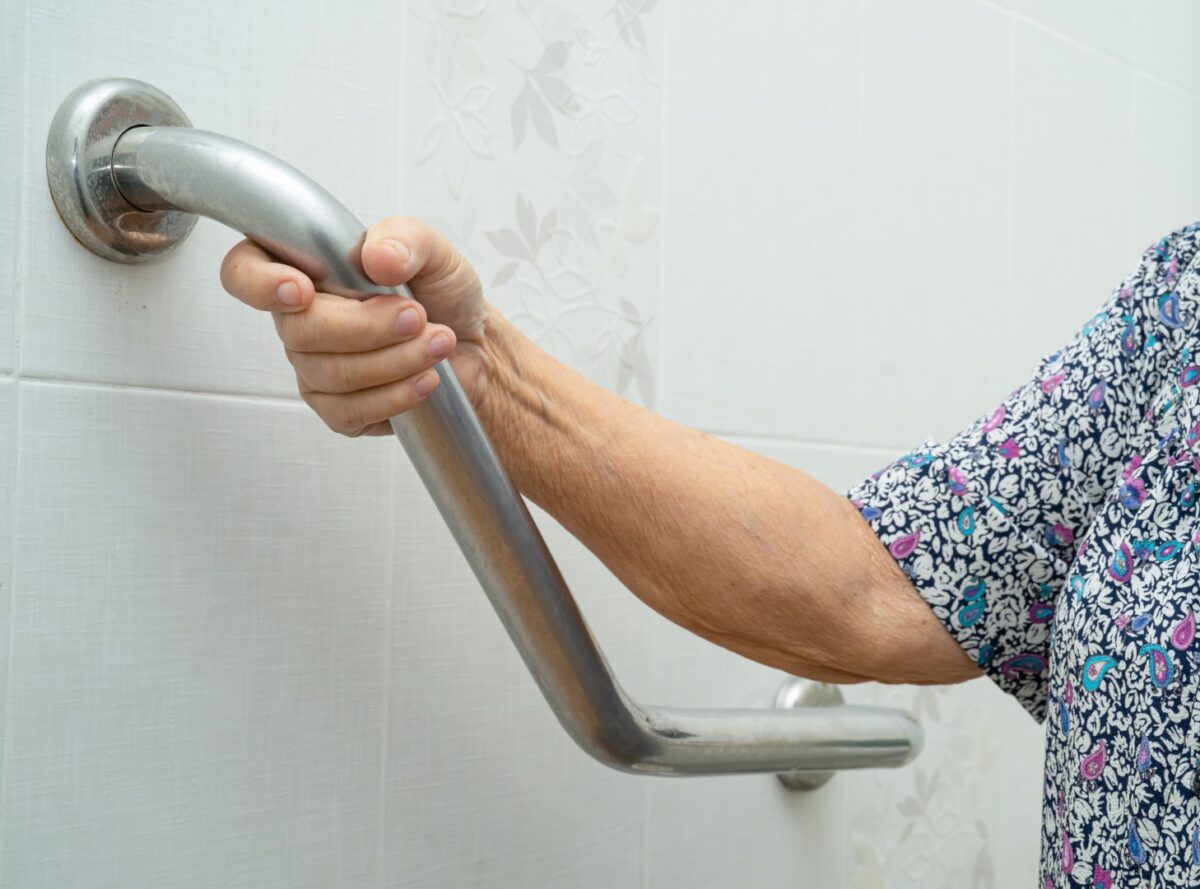 Get a Grip on Bath Safety for your Home
The bathroom can be an intimidating place for older adults and people with health conditions or disabilities. Slick and hard surfaces, combined with limited range of motion can create ideal conditions for accidents or mishaps. At Sun Medical, we are dedicated to helping everyone live independently by improving the safety of their bathrooms. We can make it easier to avoid unwanted circumstances in the lavatory by refining accessibility with the proper bath, shower, commode, and other safety products.
At Sun Medical, we understand how important it is to persons with accessibility issues to be able to get around and perform everyday functions in a safe and comfortable manner. For over 40 years, we have been committed to providing secure, comfortable, and durable medical products that make bathing safer. What better room in your home to ensure wellbeing than your bathroom. We have numerous products that allow you to bathe and shower safely in your home and our experts can help you choose the right products for your needs.
Our quality bathroom products include:
Bath and Shower Seats
Transfer Benches
Non-slip Grips and Mats
Detachable Shower Heads
Grab Bars for the Shower or Commode
Raised Toilet Seats
Toilet Safety Frames
And Other Accessories
Let's face it, water, soap and tile can make getting in and out of the bathtub or shower tricky and even dangerous. However, with the addition of a few safety elements, you can help secure your footing and provide supportive stability while entering, exiting, and using the shower or tub. One of the best places to start is with properly placed grab bars in the bathtub and shower either vertically, horizontally, or diagonally. Although these grab bars can be installed with only a few tools, we also offer no-drill grab bars such as those with suction cups, for even easier installation.
Along with grab bars, we also help eliminate the difficulty of standing up in the shower with bath chairs and transfer benches. Both types of seats can either be portable or permanently affixed in place. Along with a seat, installing a handheld or adjustable shower head can make a huge difference by making showering significantly easier. Also consider bathmats and non-slip grips that not only feel good underfoot, but also help keep you or your loved one from sliding or falling.
Grab bars are also extremely helpful for usage by the commode. Using the toilet can be a source of stress for older adults and people with mobility issues. By placing grab bars around the commode, the user can simply grab and hold onto them for support while sitting down as well as providing a convenient way to pull themselves back to standing. Sun Medical also recommends a raised toilet seats that can provide an extra 2 to 6 inches of lift, depending on the need. By sitting higher than a standard toilet seat, users can both sit and stand with more ease and safety. The raised toilet seats secure tightly to ensure stability and comfort.
You can give your loved one an independent lifestyle by providing a bathroom that's more comfortable, safe, and stylish with bath safety products from Sun Medical. Eliminate any worries of an accident by properly installing grab bars, shower chairs, raised toilet seats, bathmats, and other bathroom safety equipment. It is a simple solution that will help everyone feel safe at home for years to come. See and test our products firsthand at our Birmingham or Washington Township locations. You can also visit our website at https://www.sunmedicalstore.com, or give us a call at 248-280-2020.