Lia Jamian, M.D. inducted into Palm Beach Medical Society's "Physician Leadership Academy" class of 2022 work project to improve access to Behavioral Health
FOR IMMEDIATE RELEASE
Contact: John Siedlik
Phone: 248 288 2270

Lia Jamian, M.D. inducted into Palm Beach Medical Society's "Physician Leadership Academy" class of 2022 work project to improve access to Behavioral Health
Dr. Lia Jamian teamed up with five Palm Beach County physicians as part of their project for the 2022 Class of the Physician Leadership Academy. Dr. Jamian collaborated with mentors from the Palm Beach County Medical Society and partners throughout South Florida to improve the ease of access to behavioral health services for their patients.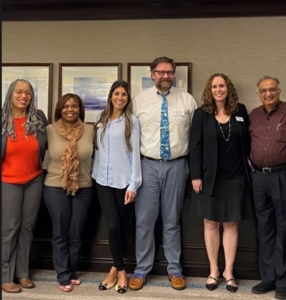 The six doctors (Lia Jamian, M.D., Colette Brown-Graham, M.D., Seneca Harberger, M.D., Heather Johnson, M.D., Harish Madhav, M.D., and Vicki Norton, M.D.) worked with Karen Harwood and CEO Kelly Skidmore, from the PBC Medical Society, to identify this tangible problem. The team, composed of physicians from a range of specialties, noted that front-line doctors often struggle to find clear solutions for their patients' behavioral health needs.
These issues arise, in part, from the growing shortage of available psychiatrists and therapists, especially during the pandemic, when the demand has been at an all-time high. The team also sought to understand what resources are available and how physicians could more efficiently guide their patients to these resources. While the team initially aimed to create a robust and reliable directory of services, they came to understand that this work is already being done by a great team at 211 of Palm Beach and the Treasure Coast (available at 211PalmBeach.org). They then shifted their goal to create a simple and easily accessible guide for physicians to use to rapidly address patients' needs in the moment of clinical care.
While considering the needs of busy physicians, the team worked with community stakeholders and identified key questions that needed to be answered to connect a patient with the best behavioral health resources. The Palm Beach County physicians developed an algorithm, outlined in the flowchart below, to address three key areas of need. The first goal is to guide physicians to resources that are most helpful during a patient crisis, the second is to provide resources to support patients struggling to overcome significant barriers to care, and finally to provide a sustainable, reliable database of resources a patient can independently access, if not in a crisis or facing significant barriers.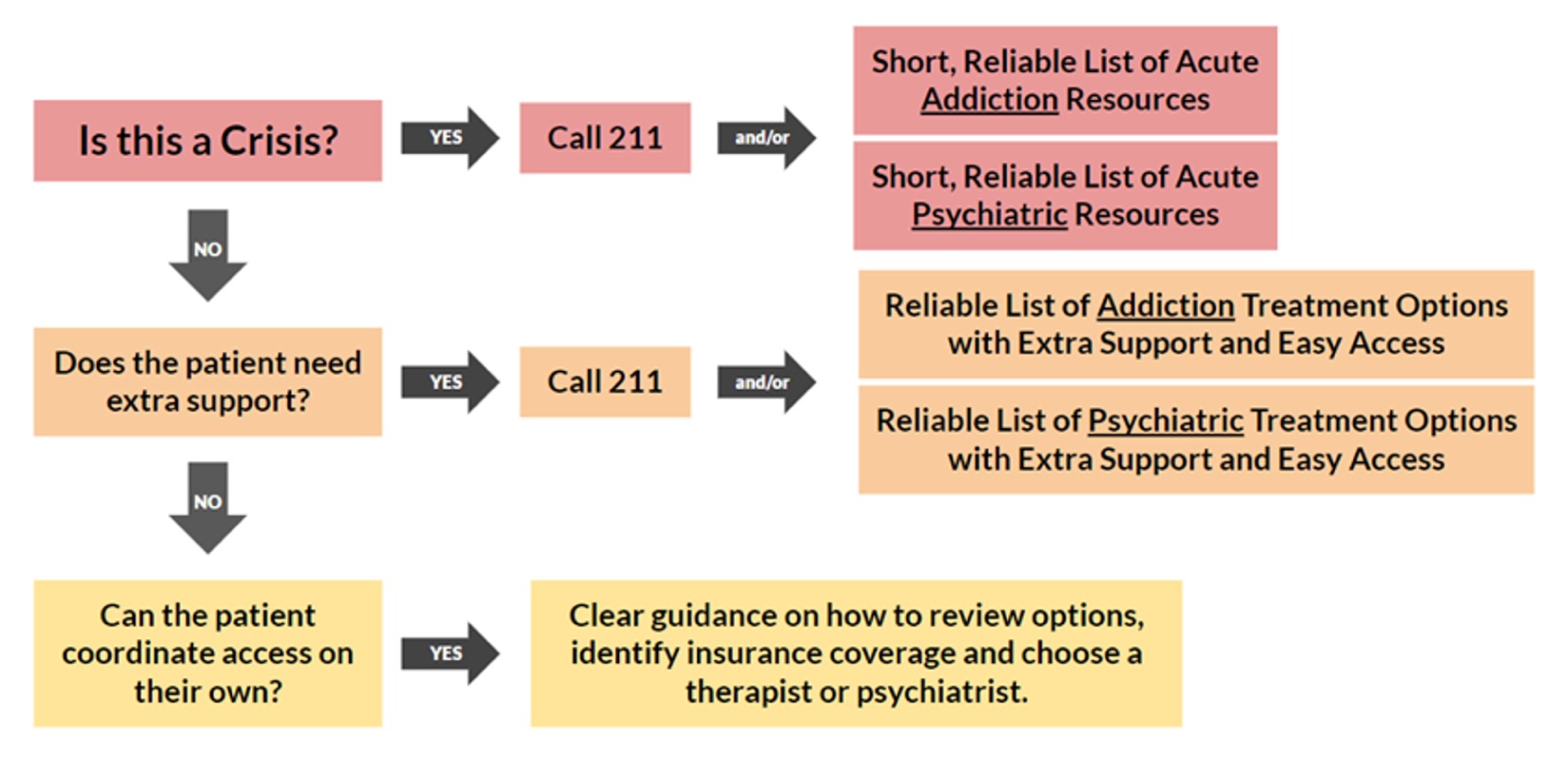 Using this flowchart, the team created a simple handout (available at PBCMentalHealth.org) to help guide physicians and provide clear contact information for the appropriate resource.
"This project is just a first step to address our group's particular concerns regarding patient access to behavioral health services," explains group project leader, Seneca Harberger. It is just one contribution to a wide array of ambitious projects taken on by organizations like 211 Palm Beach and the Southeast Behavioral Health Network. This project will undoubtedly require many cycles of feedback and improvement, but the team is hopeful that it will help close a gap they identified.
Dr. Jamian is dual Board Certified in Internal Medicine and Rheumatology. She completed her Internal Medicine residency at Cleveland Clinic Florida and her Rheumatology fellowship at Vanderbilt University Medical Center.