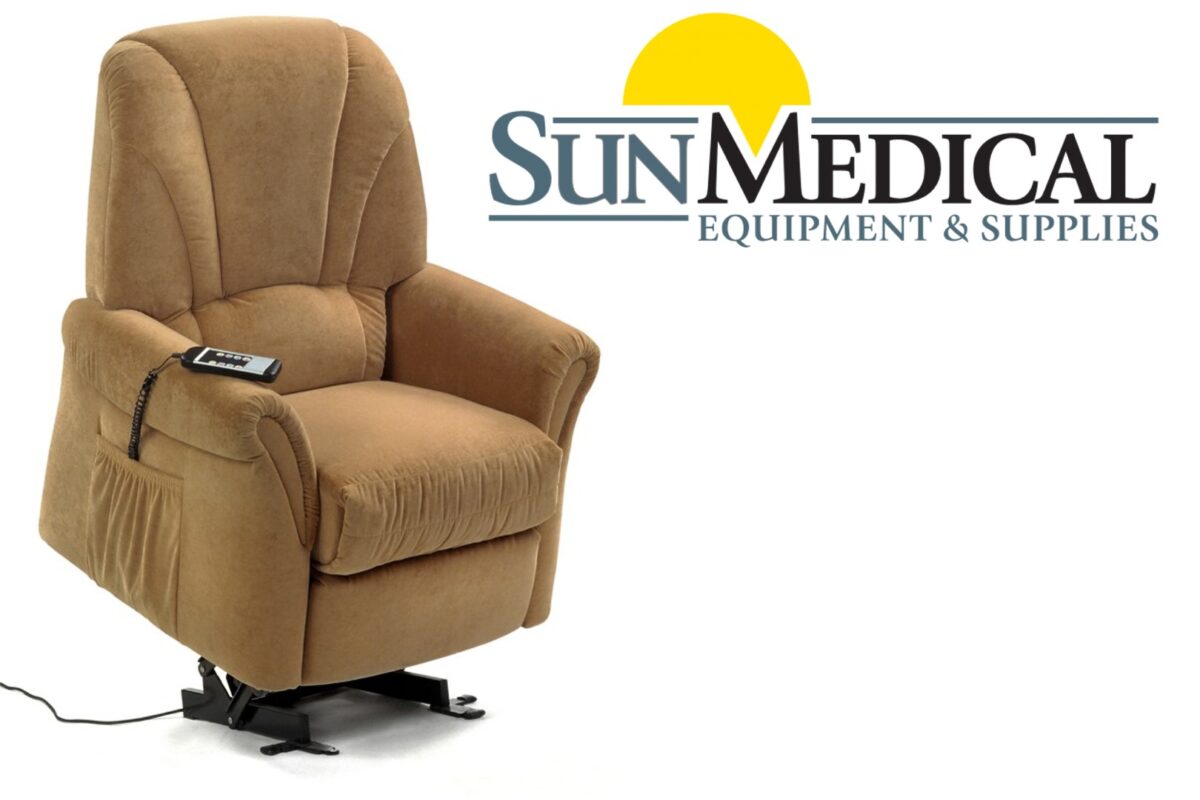 Top Things to Consider When Buying a Lift Chair
Let's face it, as we age or while rehabbing from surgery, it can become harder and harder to stand up after sitting. This gets even harder after you've sat in a recliner and need to get up. That's where lift chairs (also called power lift recliners, seat lift chairs, or infinite position recliners) come in. Lift chairs are amazing and can improve the lives of elderly and disabled people significantly. Many post-op patients recovering from shoulder replacements or rotator cuff repairs, as well as knee and hip replacements, find these multipurpose and functional chairs essential and a lifesaver. You can eat in them, read, watch TV and most importantly sleep in the chairs in their full reclining positions pain-free, and without resistance while strengthening their muscular-skeletal core. This in comparison to being bedridden, restores well-being and increases individual independence.
Essentially, powered lift chairs improve the mobility that life takes away as we age. If you or your loved one has a great deal of difficulty getting up and down from a seated position, lift chairs help in a safe and convenient manner.
There are several aspects to consider when purchasing a lift chair and they include:
Comfort and Size – Like any piece of furniture, a lift chair needs to be comfortable while also fitting into your room. Consider the person this chair will be used by when looking at the width, height, and depth of the seat. Taller people will need higher chairs with greater seat depth and will also need footrests that are further out. People who are wider will need a seat with wider width, while shorter people need a footrest that isn't too far away from the seating area. Lift chairs come in a variety of sizes including standard and even smaller wall-hugger style units for tighter spaces. While most models of lift chairs will accommodate most people, consider the weight of the person using it and check to see if it is within the chair's weight capacity.
Type of Controls – Consider how the lift chair is controlled. Does it use a remote or buttons on the side? Which is easier to reach? Which is easier to push without confusion? Many chairs can be programmed so that once settings are created, they don't have to be reprogrammed each time.
Positions – Lift chairs generally come in three position types: two, three, and infinite. Two-position lift chairs offer a 45-degree reclining range while three-position adds a full recline position allowing the user to lay almost flat. Infinite-position chairs are basically zero-gravity and can recline completely flat and stop anywhere in between. Consider what your medical condition requires when looking at positions since some require that your legs are above the level of your heart.
Motor, Heat, and Massage Options – Some lift chairs have two independent motors, one that controls the actual lifting of the chair and one that controls the backrest, footrest, etc. Some models come with luxury options such as heat and massage which could be useful for shoulders, lower back, buttocks, and more.
Quality – Lift chairs are a piece of furniture, and as such, you want to ensure you buy a well-made product that will last for you or a loved one. Check to see if the manufacturer uses wood or particle board, metal or plastic and if it is built in America.
Material – Lift chairs are available in so many color and material combinations that it can be hard to choose. You can choose from soft cotton, suede, microfiber, and even luxurious leather. Consider all aspects of the material, particularly whether the material is easy to maintain and clean, especially for seniors. Certain materials or colors may need to be specially ordered, which could affect the price.
For more information on lift chairs, like insurance coverage, health benefits, or best size, you can visit your local Birmingham Sun Medical store and test out our wide variety of floor models. Sun Medical is located at 34164 Woodward Ave, Birmingham, MI 48009. You can also visit our website at www.sunmedicalstore.com or call us direct at 248-280-2020.